A balanced diet for strong, healthy foals and broodmares.
When we talk about horses, we often focus on competition horses and how to manage them and ensure the best possible performance.
But creating a champion is about much more than training, nutrition and care. And the work begins long before the horse is even born.
Anyone who is involved in breeding horses knows only too well that meeting the nutritional requirements of foals and broodmares is the only way to ensure that foals develop and grow properly and mares get the necessary support at such a physically and mentally stressful time.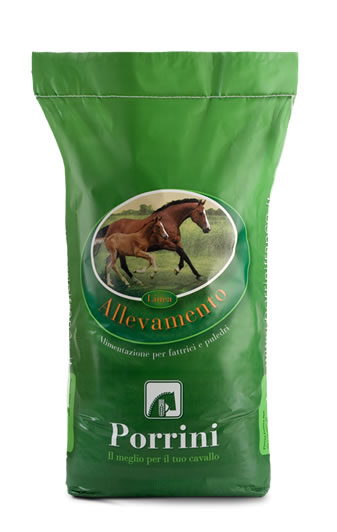 We believe the best way we can help you to manage a broodmare and her foal is by providing dedicated ranges created by our experts with their research and hands-on experience so you get the best choice of nutrients, balance and wellbeing for your horses.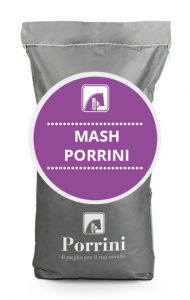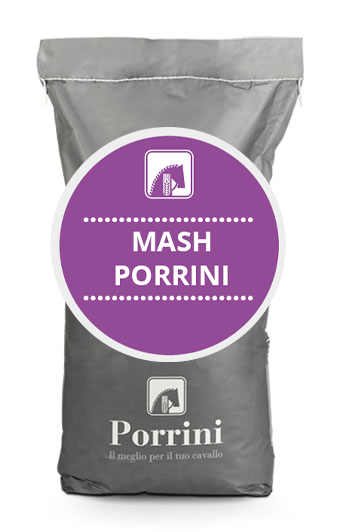 Help your horse to recharge their batteries and rehydrate after a competition or long journey. Porrini Mash ensures all the benefits of a traditional mash plus the essential nutrients to enhance your horse's wellbeing.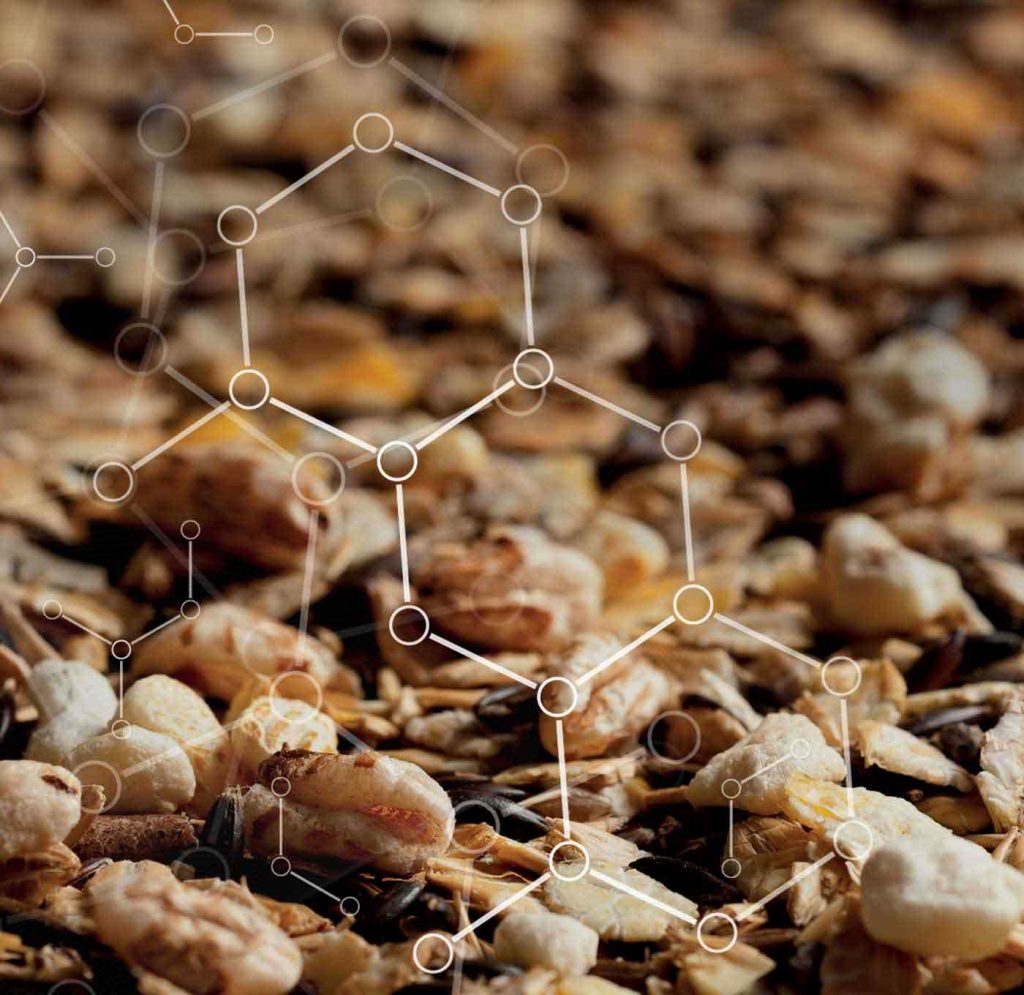 Research, technology and innovation
Thanks to our relentless research, use of advanced technologies, careful observation, and in-depth understanding of horses and the world of equitation, we deliver innovative solutions that give horses, riders, and yards exactly what they need.
This is how we support you day in day out, and provide all the help you need to keep your horse's health and wellbeing on top form.
Ask our experts for their advice. Contact us and you'll see that everyone can get the best from their horse with the right advice.
Your dealer can give you the best advice, help you to make the right choice, and become your go-to partner for all your Porrini needs.