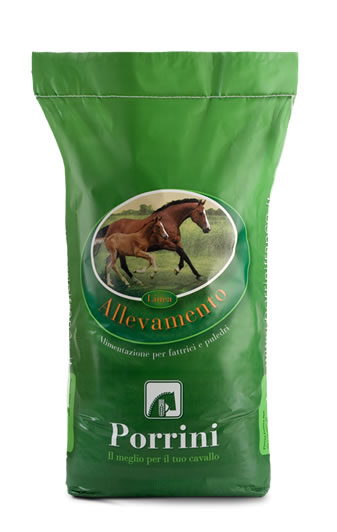 The best choice of nutrients, balance and wellbeing.
Porrini has formulated a particularly nutritious feed, for the most delicate phase in the life of foals and broodmares, which protects the health of both animals and gives them the right amount of protein, fat and fibre.
A specific line of horse feed, Mediallevamento is rich and nutritious developed for broodmares during pregnancy, after birth, and during lactation. Mediallevamento is particularly suitable for foals because it contains a well-balanced blend of barley, oats, proteins, amino acids, minerals and vitamins.
It contains all the nutrients needed to help foals to grow at the correct, controlled rate. It helps to ensure bones grow strong and healthy, proper joint development and optimal muscle growth. Specially formulated to be highly palatable and easy to chew.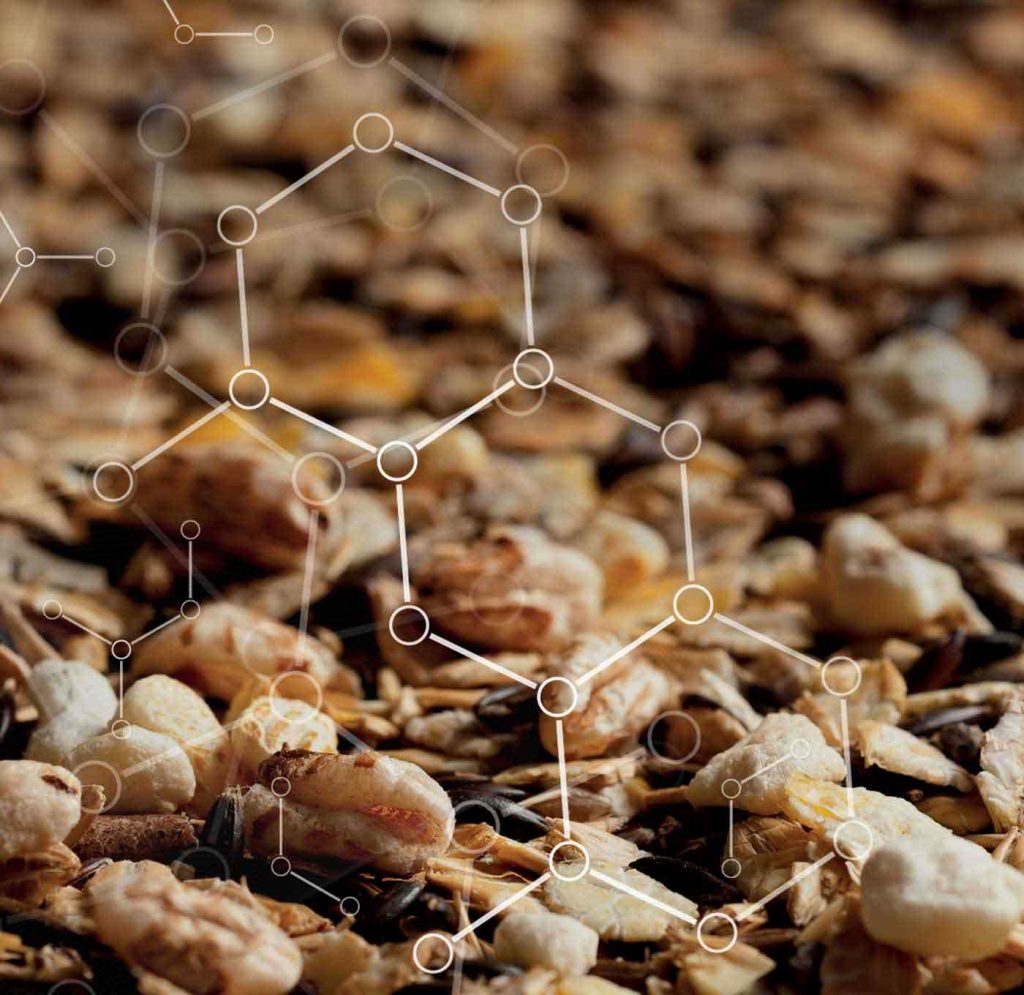 Research, technology and innovation
Thanks to our relentless research, use of advanced technologies, careful observation, and in-depth understanding of horses and the world of equitation, we deliver innovative solutions that give horses, riders, and yards exactly what they need.
This is how we support you day in day out, and provide all the help you need to keep your horse's health and wellbeing on top form.
Ask our experts for their advice. Contact us and you'll see that everyone can get the best from their horse with the right advice.
Your dealer can give you the best advice, help you to make the right choice, and become your go-to partner for all your Porrini needs.